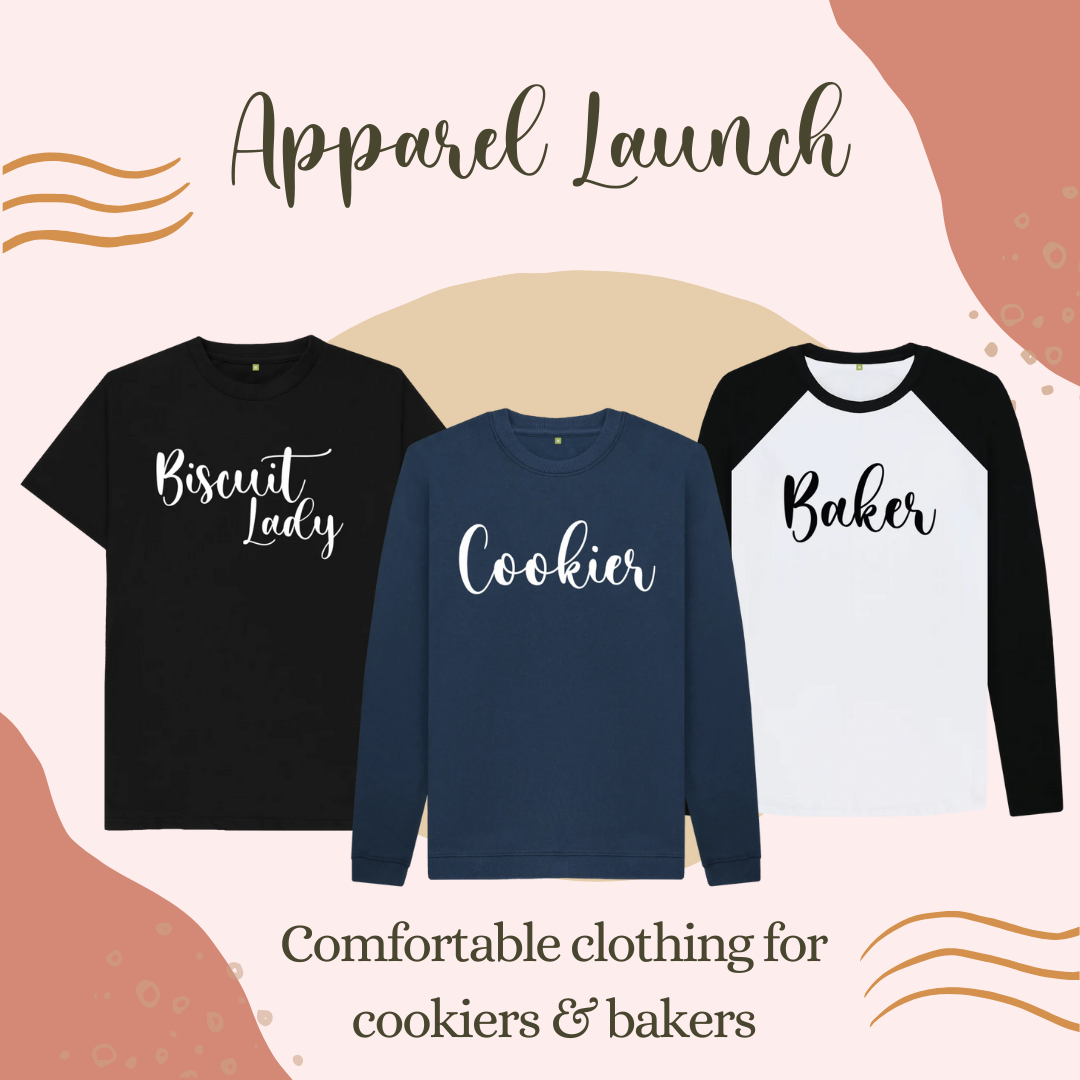 Comfortable Clothing for Cookiers & Bakers!
Has anyone else been drooling over all the cute, quirky slogan tees and sweatshirts that are available in the US? I was fed up of not being able to get them in the UK without having to pay extortionate postal prices so I've sourced and designed my own little clothing range for cookiers (& bakers).
Each collection will be available via preorder only in small batches so I can get them made, and posted out to you guys within a reasonable time frame.
The supplier I use is a certified Organic business that focuses highly on Organic cotton clothing, and uses low waste direct to garment (DTG) digital printing technology.
FOLLOW ME ON INSTAGRAM @completelycookiedapparel TO STAY UP TO DATE!